We are going to try something new now on Wonder Kids, we are going to create a series of posts looking back in time at some of the most interesting historical civilisations and periods. To kick off we are going with the Ancient Egyptians. You know I always feel bad for the modern Egyptians, they must hate that pretty much everyone visiting their country does so because of the ancient civilisation not because of the modern people. Ive never been myself but its on my to do list, to go and see these amazing structures that divide so many opinions and inspire so many myths and stories. Now you know what we don't have much of on Wonder Kids? Colouring Pages so here we go, let's start with some colouring pages.
Before we delve too deep I think we need to look at some Hieroglyphics and work out what our names would be. Only once you have done this can you decide what your rules as a Pharaoh would be, if you were a Pharaoh for a day.
See if you can write your Egyptian name, these sheet is free to download and print out if needed.
Types of Symbols
When archeologists first studied Egyptian hieroglyphics they thought that each symbol represented a word. However, it turns out that the writing is more complex than that. A symbol can represent a word, a sound, a syllable, or a concept.

Words
In some cases, the symbol represents a full word. These symbols are called ideograms or logograms.

You can see in the picture on the right how the symbol of the woman simply means the word "woman". The same with the man. Some symbols may represent more than one word depending on the context of how they are used and the other symbols around them. The same symbol used for "sun" can also mean "light."

Alphabet
Just like in our writing, some Ancient Egyptian symbols represented a sound. These symbols are called phonograms.

We've shown in the picture below some comparisons of symbols and how they might relate to our alphabet. You will note that there are cases where two different symbols have the same sound (see the letter "Y" at the bottom). This is just like we have when some of our letters can make the same sound depending on the word (for example "c" and "k").

Now we have our Egyptian names you can imagine what rules would you make if you were Pharaoh for a day.
Now that we are getting to feel a bit more Egyptian, how about we look more Egyptian by making a great collar from a paper plate, just cut the middle out of the collar, paint and decorate by either gluing plastic rhinestones or creating a bit of a mosaic effect.
A big part of Wonder kids is our Kids Kitchen, so why not have an Egyptian inspired dinner with an authentic desert too.
Lamb Kebabs
Ingredients:
Lamb Mince

1 large onion diced

Parsley Diced

1/2 teaspoon cumin

1/2 teaspoon garam masala

1/2 teaspoon cayenne pepper

salt and pepper to taste

plain flour for dusting

oil for brushing
How To:
Put the meat, parsley, onions, herbs and spices in the blender. Blend until combined.
With wet hands break into walnut sized lumps and mould into sausage shapes. around a skewer. (2 sausage shapes per skewer)
Dust with flour and lightly brush with oil, cook on the grill or on a BBQ
Serve with pitta breads, grapes, olives and humus. Make your own Hummus, it's super easy, the kids can help you make it and it tastes so much better than store brought ones. Plus you can add in any flavours that you like, so get experimenting with it. I would love to know what you put in your Hummus, I always make the beetroot Hummus below its my fave.
How to make the basic Hummus recipe
Drain and rinse the chickpeas. Drain the chickpeas into a strainer, reserving the liquid from the can. If time and patience allow, pinch the skins from each of the chickpeas; this will make your hummus smoother.
Combine all ingredients in the food processor. Combine the chickpeas, olive oil, tahini, lemon juice, garlic, salt, and pepper in the bowl of the food processor fitted with the blade attachment or blender.

Blend hummus until smooth, at least 5 minutes. Process the hummus continuously until it becomes very smooth, about 5 minutes. Scrape down the sides of the bowl as needed to integrate any large chunks.

Taste and adjust seasonings. Taste and add more of any of the ingredients to taste. If your hummus is stiffer than you'd like, blend 2 to 3 tablespoons of the reserved chickpea liquid to thin it out and make the hummus creamier.

Transfer to a bowl and serve. Scrape the hummus into a bowl and serve with pita chips or raw vegetables.
Now I mentioned above about an authentic desert too so here we have:
Tiger Nut Sweets
Blend 200g of dates with a little water add a pinch or two of cinnamon and walnuts to taste. Shape into balls and coat with honey, roll the balls in ground almonds.
Super easy, the kids can help to make and they are really tasty.
Egyptian Fun
Now if you would like to have an Egyptian themed birthday party we have added the invites opposite to our Party Invite Library, it's free to download and use. Check out the Egyptian birthday cakes to, use these for inspiration and then find a local baker on Facebook to see if they can make it for you.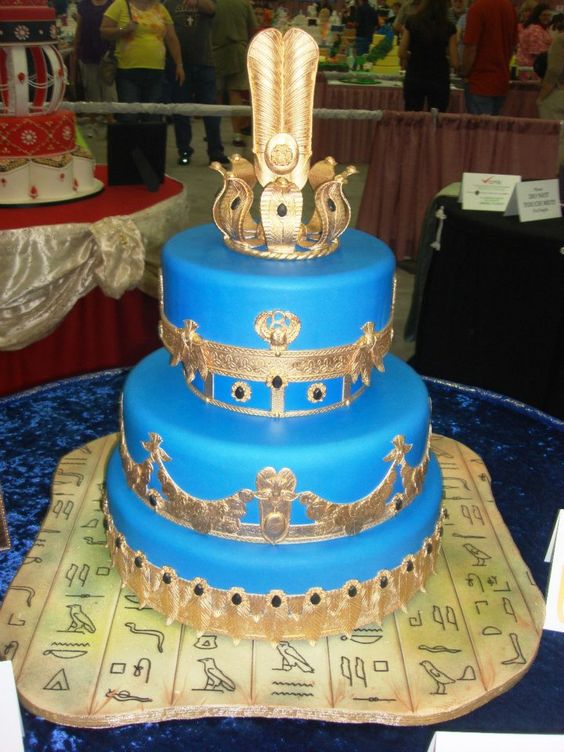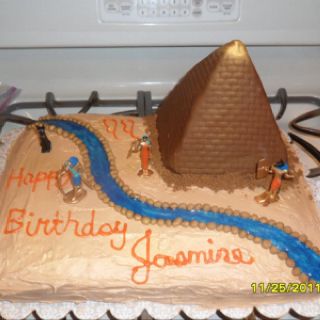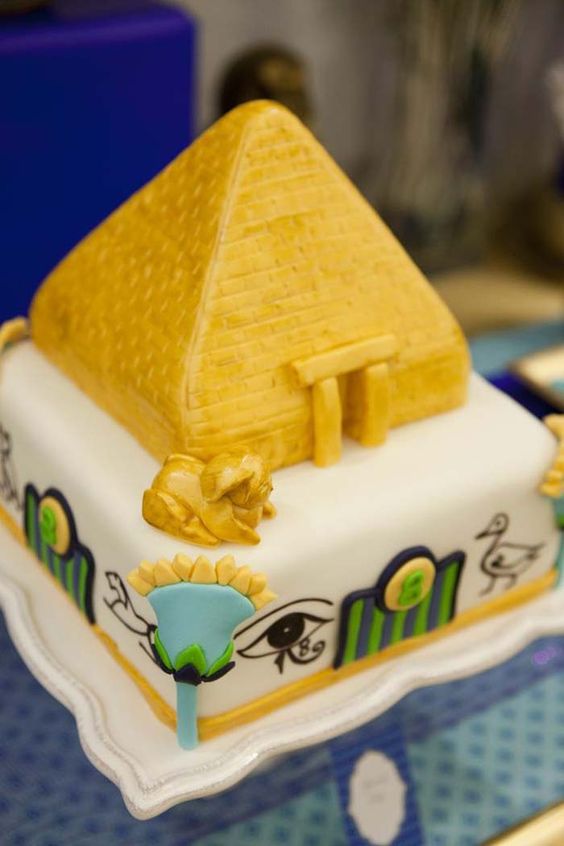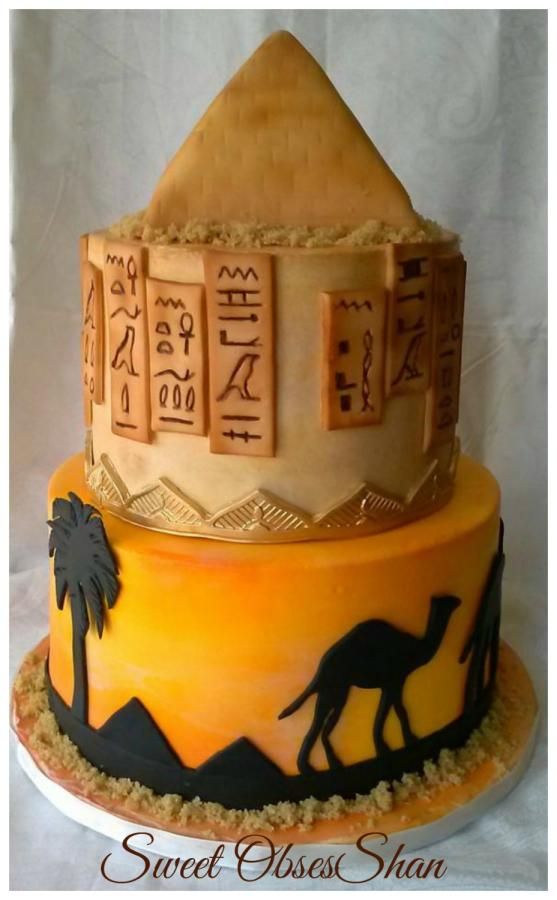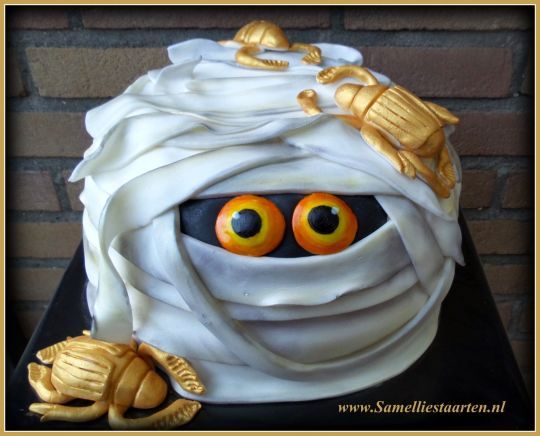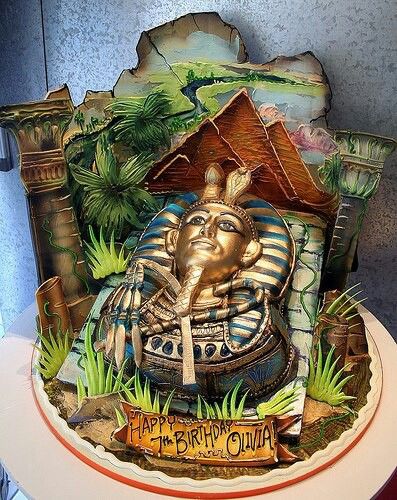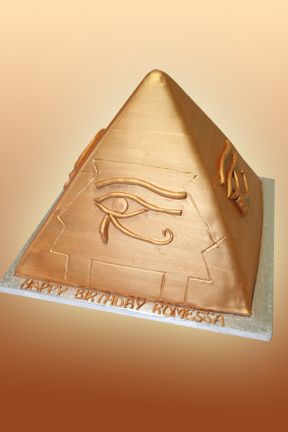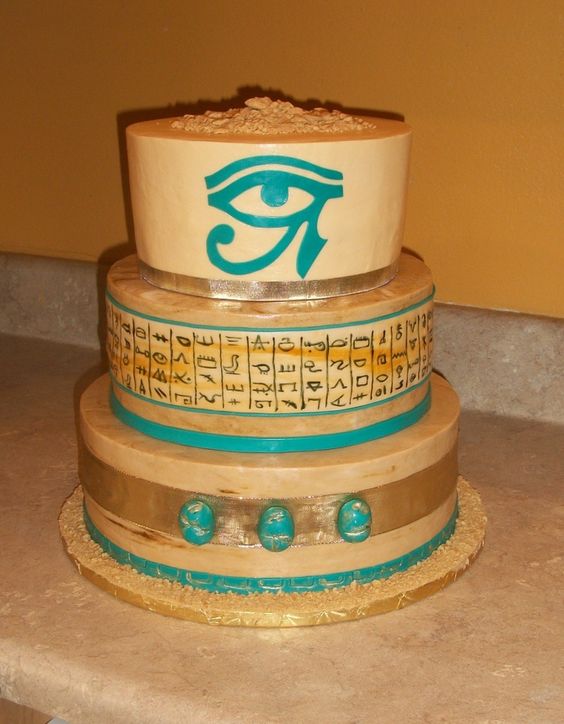 Egyptians had many games that the kids would play, they seem to have one of the first recordings of a game that we would now call Tug 'O' War, so that would be a great game to play. Egyptians also have records of some of the first ever Magic Tricks being performed too, As one of my jobs is being magician I have recreated an Ancient Egyptian Magic Trick that you can learn in our Magic School. It's free to join and we post new Magic Tricks every week.
How about a great Egyptian themed board game like Camel Up. I bought this for my daughter last Christmas and we all love it, It's surprisingly addictive and very unpredictable. Give it a go, it even comes with a pyramid for shaking the dice. Luxor is another brilliant Egyptian themed game, you play explorers traveling through a pyramid. Careful for booby traps and who can collect the most treasure? This game is a little more complicated than Camel Up so maybe for slightly older kids.
A classic party game fits in with this theme nicely. Split a group of kids into two teams and let them pick one person on each team to be a "Mummy". They will need some toilet roll, I always give one toilet roll per 2/3 kids on the team. They are then going to get 30 secs to transform their team member into a mummy, I like to play some music whilst I time it. The team with the best looking mummy wins. I normally find it very hard to tell which one has the better Mummy so the Mummy has to act and walk around like a Mummy to help me decide. Lots of fun and it's great for getting pictures.
And finally, the missing touch are these great new Ancient Egypt party invites, Ive added them to the extensive party invite library, all there for you to use.