Oddly even though I come from an Irish family and grew up in bars and clubs, I've never really celebrated St Patrick's Day but I thought it would make for something different to add to Wonder Kids and for the first time ever I have some recipes to share with you. I love cooking and I'm trying to get my daughter excited about cooking so Im hoping that these treats may just be the start.
Worksheets
We have colouring pages plus a great word search and I Spy game too. Just click on them for the free downloads.
Shamrock Painting
For this simple craft you will need a bell pepper, any colour pepper works just fine. Cut the top off and press it well into some green paint. Making sure you get the paint all over the pepper. Get the kids to press the pepper firmly on craft paper, then you can add a few lines on the inside for detail and a stem.
Leprechaun Lookers
I love toilet roll crafts, we all have them and they can be used for so many great crafts. These are no exception, use them to see if you can find some leprechauns in the garden. Maybe by some cheap little Leprechauns and plant them around the garden for little ones to find with their new Leprechaun Lookers! Oh by the way these also work brilliant at Christmas as Elf Lookers just make the main colour red.
Here's what you'll need:-
Paper

Glue

Scissors

Decorations- we used pipe cleaner, sequins, pom-poms and craft jewels. I get all of these items at hobby lobby and the dollar store.

Hole Punch

String- we used embroidery floss.
Directions
Measure your paper and cut it the length of your paper rolls.

Glue your paper onto your paper rolls. Glue the first part of your paper onto the roll, wrap it all the way around and glue to finish.
3. Glue your rolls together. You can do this with regular glue, but they are much sturdier if you use hot glue for this step. **If you wrap pipe cleaner around the rolls, you want to wait to glue your rolls together until you wrap the pipe cleaner.
4. Add your decorations! We had so much fun stringing sequins onto our pipe cleaner! Since my son is pretty young, I apply a dot of glue, and he sticks his items on.
5. Punch a hole on the side of each paper roll.
Tie your string onto your lookers. I just double knotted the string at each hole and trimmed the extra.
Snot Leprechaun
We now have an amazing collection of different slimes available throughout the site, just use the search bar and type in Slime to find more, I think this may be our first "fluffy" the difference in this is that it uses Shaving Foam for a different look and feel.
First I have designed some labels for you, these make great giveaways for friends or family, maybe a party? just find some small plastic container, pound shops are great for this, stick a label on, fill with the slime recipe below and you are on to a winner.
Here is what you'll need
2/3 Cup Elmer's White School Glue
3 Cups shaving cream
Green Food Coloring
1 tsp Baking Soda
2 TBSP Saline Solution (must contain boric acid as an active ingredient)
1/4 Cup Warm Water
Glitter
Plastic Gold Coins (optional)
How to make
1. Add glue to a mixing bowl.
2. Add water and baking soda. Stir until combined.
3. Add shaving cream.
4. Add food coloring and glitter. Stir until combined.
5. Add 1 TBSP of saline solution and mix. You will immediately start to feel the change in consistency. The mixture will start to pull off the sides of the bowl. Add 1/2 TBSP of saline solution and mix some more. Repeat with a final 1/2 TBSP of saline solution. Continue mixing and at this point if you're still using a spoon, you can dig in with your hands and mix the rest of the way.
Note: This slime is fairly sticky! I have seen some blogs advise using a drop or two of baby oil on your hands to cut down on the stickiness. I have to say, the stickiness did not bother me or my kids, so we just played with the slime and when we were finished, it washed right off with soap and water.
You can find little gold coins and bury them in the slime for the kids to find or put one in each tube as a giveaway.
Leprechaun Juice
What you need
Sparkling Grape Juice

Pineapple Juice

Lemonade

Lime Ice Lolly

Apple

Shamrock Cookie Cutter
Fill the glass with one third of each of the above ingredients, cut the ice lollies up into chunks and add them like ice cubes. This gives the drink its green colour. That's it, if you want to add a final little flourish, then cut a thin slice of Apple and use the shamrock cookie cutter for the shape. To stop the apple from going brown squeeze a little lime juice over it.
Rainbow Pizza
I think this is a great first time getting the kids in the kitchen, there's loads of bits the kids can help with. It's super colourful and I have never met a kid that doesn't like pizza. This can be a great way to get kids to try new foods.
Here are some topping ideas that can be used as colors!
RED: Pepperonis, tomatoes
ORANGE: orange pepper
YELLOW: pineapple, yellow pepper
GREEN: green pepper, spinach, broccoli
BLUE: I could not find anything blue so we used olives (although I don't really like olives so I may use mushrooms instead)
PURPLE: purple onion
I like to make my own pizza base, heres the recipe I use however you can just buy pizza base's in most supermarkets. I've tired them but they never taste quite right to me. Then you'll need the sauce base, I cheat and use Dolmio sauce. I know its strictly not a pizza sauce but I really like it. And top with cheese, I use a mixture of cheddar and mozzarella.
Now for the fun bit, adding the toppings. Try getting the kids to help make a rainbow like the one below, but I know most kids will just want to do there own thing. Maybe an idea is to make a selection of small pizza's one for each kid?
St Patricks Day Oreo's
This is a super quick and easy treat the the kids will love and again they can help to make them too.
Supplies Needed:
Double Stuffed Oreos (or regular works)

Green and White Melting Chocolate/ Candy Melts

Green and White Sprinkles

Wax or parchment paper
Directions:
Melt chocolate in a microwave safe bowl for 30 seconds at a time until it is melted. You can buy green candy melts or just add food coloring to white chocolate!

Dip the oreo halfway into the chocolate and lay it on a sheet of parchment or wax paper.

Take the green sprinkles and shake it onto the cookie while the chocolate is still warm.

Let them sit and harden for 20 minutes. Take them off and enjoy! They look great lined up on a platter.
Mini Green Frittata's
Super tasty snack or part of a bigger meal, these are healthy and the green colour is all natural no colours added!
Ingredients:-
10 Eggs

2 cups Baby Spinach, stems removed

1/4 cup Cream or Half n Half

1/2 tsp Baking Powder

1/2 cup Mushrooms, diced

1/2 cup onion, diced

1/2 to 3/4 cup diced ham

1/2 tsp salt and pepper

1/4 to 1/2 cup shredded cheese
Directions
Preheat oven to 375.

Place eggs and spinach in a blender or food processor, process until spinach is pureed. Add baking powder, salt, pepper and cream, process til combined.

Thoroughly grease a 12 cup muffin pan. (and if you don't like scrubbing your muffin tin, you might consider using foil liners.)

Evenly divide the onion, mushroom and ham among the 12 cups of the muffin pan.

Pour the egg mixture into the cups. (Fill them pretty full, the eggs will puff up when baking, but will deflate a bit.)

Sprinkle with cheese. (A lot or a little- however much cheese you like.)

Bake about 15 minutes or until the eggs are set.
St Patricks Games
I have put together below a collection of great quick games you can play on the day but make sure you also take a look at our blog post from our Trip to Ireland for more fun games.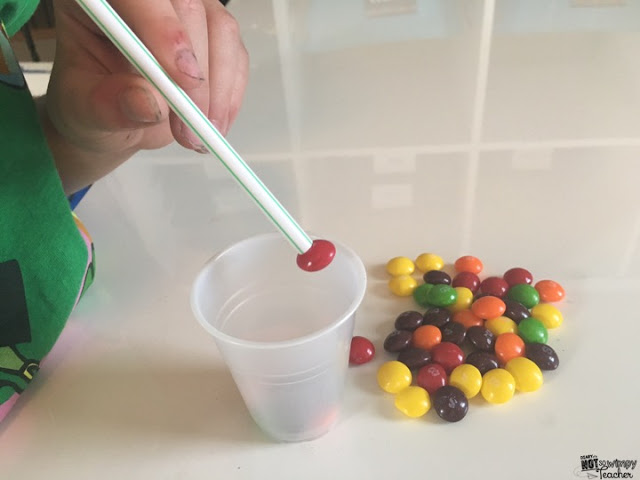 Each child gets a cup, a straw and a pile of skittles, they only have 30 seconds or a minute to suck as many different colours into their cup, the winner is the person with the most skittles in their cup.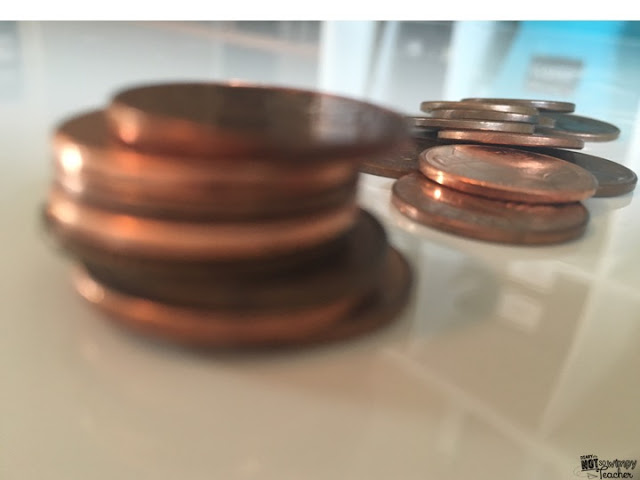 Give each child a bunch of 1p and 2p coins, again give them 30 sec or a minute to create a stack of coins, the highest stack wins. This game can also be played in teams with a longer time limit and more coins.
Cabbage Crawl
Tape a long piece of tape across one side of the room and then another one at the other side of the room. On the one side of the room, put one head of cabbage for each team.
To play, players must get down on their hands and knees and push their head of cabbage to the other side of the room using just their head, crawling on their hands and knees. The first player to have their cabbage cross the finish line wins.
This one also makes a hilarious team relay!
Blarney Stone Bounce
Inspired by our time at Blarney Castle where you can find the lucky Blarney Stone. For this game to work you will need something to represent the Blarney Stone, so a little replica like the one above will work great, you need to put it in a bucket and then have some ping pong balls for people to play with.
I would recommend having five ping pong balls, players take it in turn to try and bounce the ping pong balls into the blarney stone bucket. Each player gets five turns and one point for every ball they get into the bucket, this can be as easy or as hard as you want it to be just by placing the Blarney Stone further away.
Please do take a few minutes to have a look around the site, were have hundreds of great crafts, activities, party ideas and recipes for families too.