I love this series of blog posts, it all started a year or two ago when I took the family to Warwick Castle which was a brilliant day out and I thought I would create a bunch of activities to go along with it. Since then I have also covered Ancient Egypt too so this is our third historical adventure. When shall we got next? Let me know below.
Try our Ancient Egypt Ideas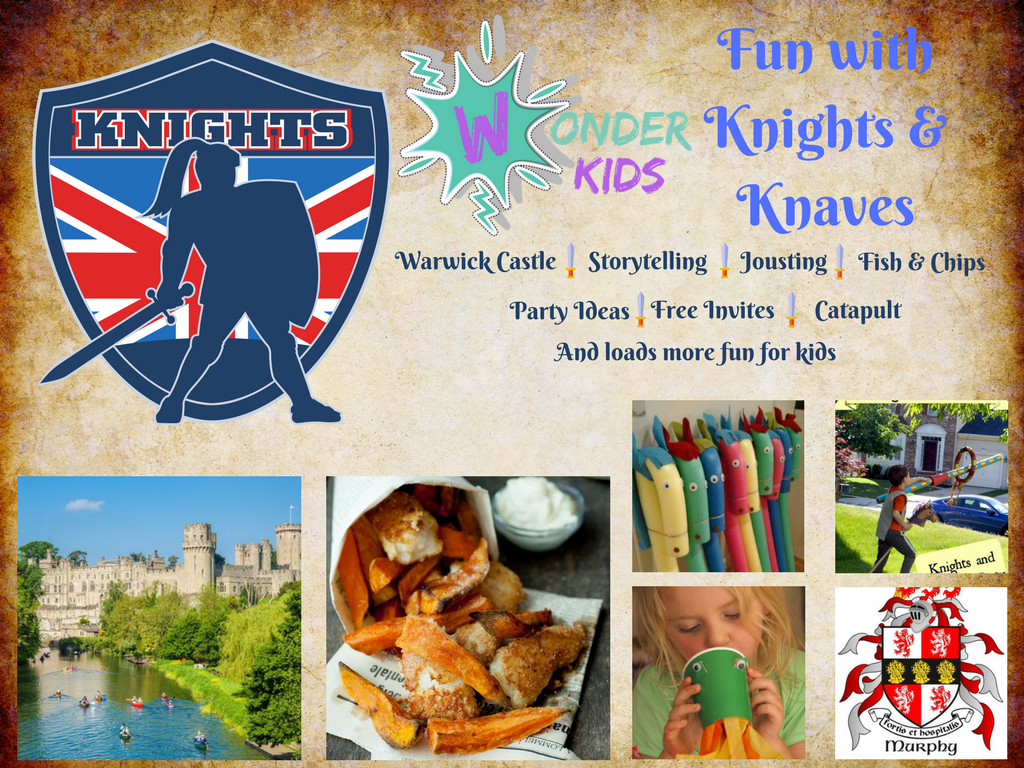 Warwick Castle Activities
As I like to start so many of my blog posts I have included some colouring pictures below plus I found a video on youtube that may be great for kids to watch or at least have it on in the background whilst they get on with the colouring.
Here is our first activity, crack the codes by understanding Roman Numerals. It's a great activity but some younger kids may need a hand with it.
Roman numerals Hidden Message Activity
This next activity is brilliantly engaging using technology to explore and put Ancient Rome in the hands of the kids.You will need to be able to scan QR codes. Most devices these days just do this automatically on their camera apps but if you are running some older software you may need to go to your respective App Store and download a QR code reader. These are normally free and then you will be able to do this activity.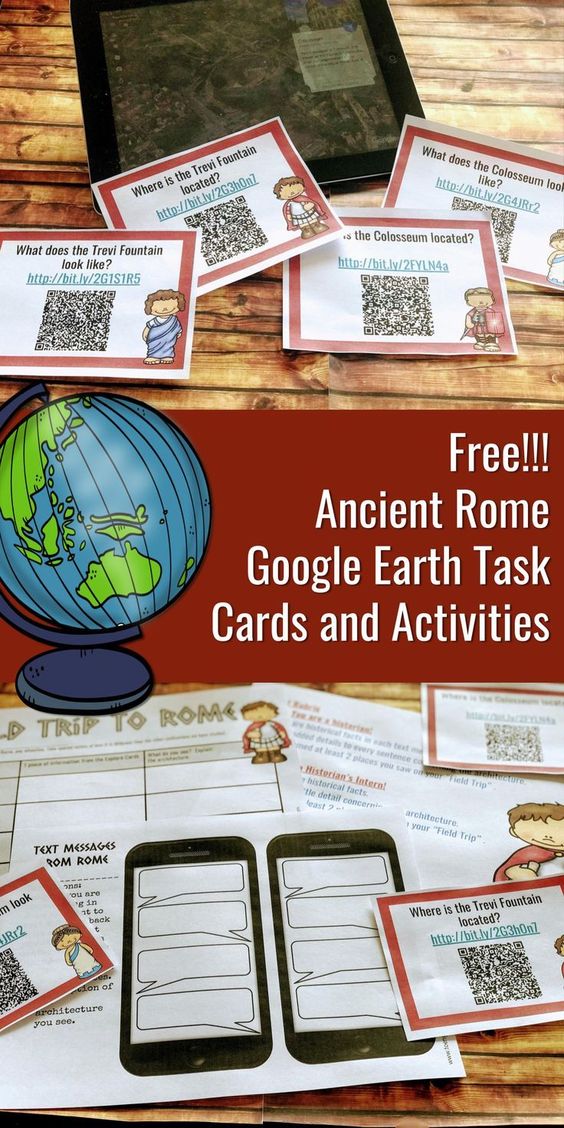 Travel through Ancient Rome with this activity
We have one more great activity before we move onto some great Roman game ideas. This next activity can be done in multiple ways. They are character cards from prominent figures throughout Ancient Rome. You can use them just as reference cards or you can use them as a quick quiz. You can cut up the different cards and match the names to the pictures or even match the facts to the names/pictures etc.
OK lets pick up the fun with these brilliant Roman themed birthday party invites. Why not have a roman toga party with roman activities for a birthday party? We are going to cover some game ideas that you can use just as some fun but also for a birthday party too.
Roman Party Invites can be found in our Invite Library
When you book a party with Wonder Kids we will post out any of our invites for free but you can also purchase any design you like below.
Party Invitations
Wonder Kids now has an ever growing range of Party Invitations. All of these Party invitations are designed A5 size.
View the full range in our Party Invitation Library
No physical products will be shipped, you are purchasing a digital file which will be emailed to you after you have paid.
This digital download can be printed from home or forwarded onto an online printer to print such as Vista Print or Solopress.
Did you know that todays common six sided dice have been around for thousands of years. You can be sure that the Romans would have played games with them, I have included an example of one below but we have already covered loads of great dice games so make sure you check them out too.
We have a bunch of great dice games here
Roman Dice Game
This great game is a game of bluff really. You'll need two dice and a small flat bottomed pot with a lid that is not see through. Get the players to sit in a circle, the first player rolls the dice into the pot and makes a note of the number made. Add the two numbers to generate a new number.
Very important that no-one else sees this number and you can let each player have pen and paper to not down their number but again this should be kept to themselves and not seen by anyone else. For our example lets say that player one rolled a 6 and a 4 so they have made a note of the number 10.
Each player has three lives
The first player has three choices:
They can tell the truth and tell the person sat next to them that they rolled a 10

They can lie and say they rolled something higher like a 12

They can lie and say they rolled something lower like a 7
The pot is passed carefully onto the next person, so that the dice are not disturbed, this person now can now choose one of three actions.
They believe what the previous player said and pass the pot carefully onto the next person

They call them a liar and look at the number rolled, if the number rolled is lower than what the previous player said then the previous player loses a life. In our example above the first player would have lied and said 12.

They call them a liar and look at the number rolled, if the number rolled is higher than the number the previous player stated or it's the same number as the previous player stated then the current player loses a life. In our example above either the first player told the truth and the number is a 10 or they lied and said 7 but the actual number is higher.
If they choose action number 1 and choose to believe the first player than the pot is passed carefully onto the next player. This player can now decide to choose one of the three actions noted above but this time if the third player calls them a liar and the number rolled is lower than the number stated both of the first two players will use a life.
The third player can again choose to believe the number and pass it on again. If one of the next players call them all liars but the number revealed is higher or the same as the one stated, it's only the current player that loses a life.
Whoever is in possession of the pot will then roll the dice again and start by staying what the number is and pass the pot on to start another round. The winner is the last person standing with a life, once you lose all three lives you are out.
This is actually a brilliant simple game, it's great for dinner parties and times when the whole family comes together. Give it a try.
Here are two more games that the romans would have had counterparts of and they are nice and easy to play yourself.
Inflatable duel set £9.99
Roman Recipes
Lets finish this blog post off with some great recipes that the Romans would have eaten. They are all quite healthy really especially if you think of the amount of expertise that most Romans would have got just doing their daily tasks.
Gladiator Salad
Ingredients
1.5 cups of dried hulled barley (choose hulled over pearled)
3 cups vegetable broth

1 – 28oz can of garbanzo beans, rinsed and drained

½ of a medium cucumber, diced

¾ cup of chopped tomatoes (about three medium roma tomatoes)

1 cup of chopped fresh green beans (optional)

1 cup of lightly packed chopped fresh flat-leaf parsley

2-3 tbsp of minced red onion

1 large garlic clove, minced

3 tbsp of capers

¼ cup of sliced Kalamata olives

¼ cup of chopped banana peppers

1 15-oz can of artichoke hearts, rinsed, drained, and chopped (optional)

1 tsp dried Italian seasoning (or sub ½ tsp each of dried basil and oregano)

½ tsp black pepper

1 tsp red pepper flakes

1 tbsp red wine vinegar

Juice from one lemon
Method
Soak the barley in water for at least an hour. Rinse and drain it, then add it to a pot with the vegetable broth. Bring to a boil, then simmer until the barley is cooked and has absorbed most of the liquid. Stir frequently, especially toward the end of cooking. Although the barley will be a little wet/slimy, which is what it's supposed to be like, try to pour out or cook off any excess liquid.
While the barley is cooking, add the rest of the ingredients to a large mixing bowl.

Add the cooked barley, stir it all together, and enjoy
Roman Spelt Bread
Ingredients
500g white spelt flour

7g fast-action dried yeast

10g fine sea salt

2 tbsp light olive oil

1 tbsp clear honey

about 300ml lukewarm water

1–2 tbsp wholemeal spelt flour or white spelt flour, for dusting
Method
Put the flour and yeast into the bowl of a stand mixer fitted with the dough hook. Mix thoroughly on the slowest speed to combine, then add the salt and mix well. Make a well in the centre.

Mix together the oil, honey and lukewarm water in a separate bowl. Pour the liquids into the flour well, then mix on the slowest speed until the ingredients come together in a soft, but not sticky dough. If the dough feels dry, work in a more lukewarm water 1 tablespoon at a time; if it's too sticky, work in more flour 1 tablespoon at a time.

Tip out the dough onto a lightly floured worktop and knead for 10 minutes, until smooth, pliable and stretchy but firm enough to keep its shape.

Return the ball of dough to the bowl and cover tightly with cling film. Leave to rise for 1–3 hours (depending on room temperature), until doubled in size (or leave to rise overnight in the fridge).

Punch down the risen dough, then tip it out onto a lightly floured worktop and knead gently for 1 minute to evenly distribute the bubbles of gas.

Shape the dough into a neat, smooth ball, then place it on the sheet of baking paper. Dust lightly with wholemeal or white spelt flour, then cover lightly with cling film. Leave to prove for about 1 hour (a bit longer if the dough has been chilled), until just doubled in size.

Towards the end of the proving time, heat the oven to 230°C/210°C fan/450°F/Gas 8. Put the baking sheet into the oven to heat up and put a roasting tin on the bottom of the oven.

Sprinkle the loaf with a little more flour, then slash the top fairly deeply with a sharp knife. Very carefully transfer the loaf on its baking paper to the hot baking sheet, then quickly return to the oven. Pour a large mug of cold water into the roasting tin to produce a good burst of steam. Quickly close the door.

Bake the loaf for 15 minutes, then rotate the baking sheet and reduce the oven temperature to 200°C/180°C fan/400°F/Gas 6. Bake for a further 17–20 minutes, or until the bread is golden brown and sounds hollow when you tap the base.

Transfer the bread to a wire rack, discarding the baking paper, and leave to cool completely before slicing.
Roman Apple Cake
Batter Ingredients
1 cup sugar

1⁄2 teaspoon salt

1⁄4 teaspoon baking powder

1 teaspoon baking soda

1 cup oil (or 1/2 c.oil,1/2 c. applesauce)

1 teaspoon vanilla

1 egg

1⁄2 cup milk

2 cups apples(peeled, cored, sliced or cubed)
Topping Ingredients
1 teaspoon cinnamon

2 tablespoons flour

1⁄2 cup nuts (chopped) (optional)

2 tablespoons butter(I melt it in microwave)
Method
Mix all the batter ingredients except apples til smooth. You can do it in the 9 x 13 pan if you like. Then stir in apples. Preheat oven to 350. Mix all the topping ingredients together then sprinkle topping on cake, and bake for 45 minutes. Topping will be deep brown and bubbling.